Design for learning in Australia, Singapore, the Netherlands and Kosovo
World Architecture News profiles entries for the World Interiors Awards Learning category, which reflect the importance of design for these multi-use spaces.
08 Jul 2019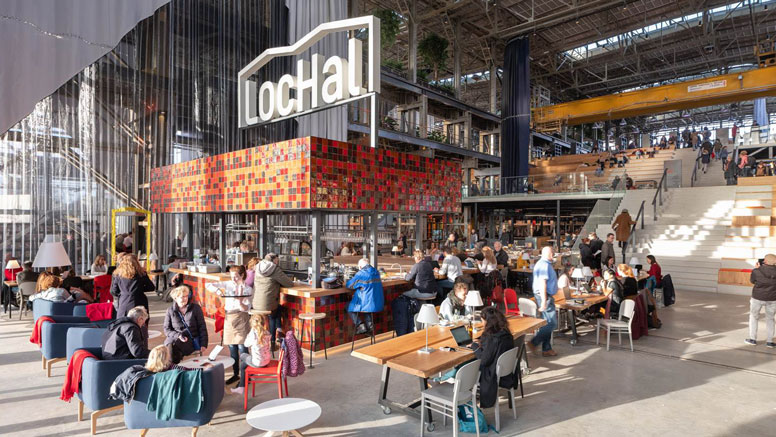 Photo: Arjen Veldt Fotografie. © Stijn Bollaert
Among them Singapore's new Bedok Public Library housed in the integrated civic hub Heartbeat@Bedok and occupying the site of a park that has been a neighbourhood focal point since the 1960s. "It embraces a 'Library in a park' concept targeted at older residents and new families alike, ensuring that the design promotes a conducive yet enjoyable learning experience for all users."
LocHal Library brings together learning and studying, business and research, meeting, creating and innovating, exhibiting and presenting in a former locomotive shed in the heart of Tilburg's new City Campus.
The American School of Kosova aims to support children and give them better conditions for education by creating a positive and energetic environment. It's a multifunctional space with multiple uses using natural lighting in each space and a variety of colours.
Report by Alison Carter for WIN.