Cape Town's flexible library
A new public library in Cape Town has been designed so that additional storeys can be added and its interior transformed to accommodate a variety of needs.
29 Apr 2019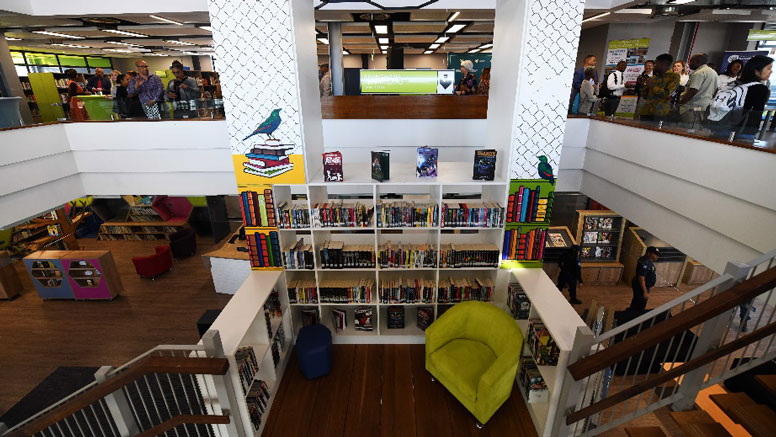 Photo: Luthando Tyhalibongo (City of Cape Town)
The three-storey new library has just opened in Dunoon township, Cape Town, South Africa, to serve its 80,000 population.
Opening the library, the mayor Dan Plato said: "This is an initiative that must happen in each and every community. This library must be a beacon of hope, especially for scholars."
The building was constructed tall, rather than wide, to maximise land use. Climbing vines were planted so visitors can see greenery, and double-glazing allows natural light to enter the room without heating it.
The library has been designed to be easily transformable – shelves are on wheels so they can be moved around, and areas have been left empty to double as study spaces.
"It is a steel-frame building, which means the support structures can be knocked out," said architect Ashley Hemraj. "We can enclose the rooftop, add another staircase and get a whole new floor. We designed for future and current needs." It currently contains meeting rooms, study areas, computers and 15,000 books.
Report by The Times of South Africa