New Royal Holloway library houses 400,000 books
The Emily Wilding Davison Building at Royal Holloway, University of London's Egham campus opened for the start of the 2017/2018 academic year.
20 Nov 2017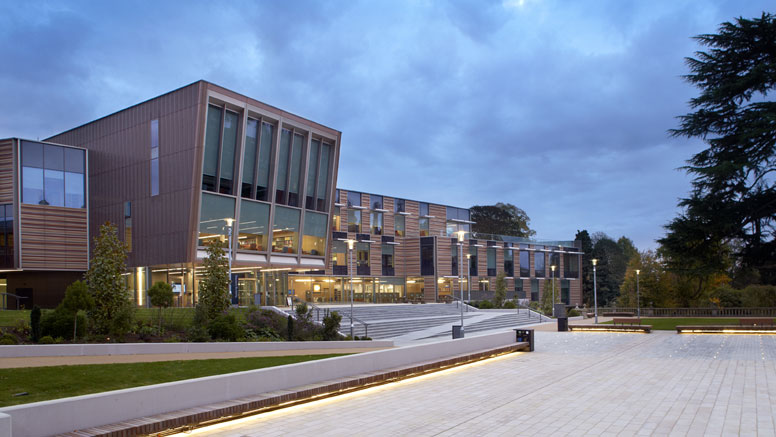 The striking building encompasses a state-of-the-art Library, Student Services Centre and Careers & Employability service.
The Library, which is open 24 hours a day, seven days a week, has an extensive collection of over 400,000 books and a wide variety of spaces for people to use from collaborative areas to individual study pods and group study rooms.
Students benefit from a new Student Services Centre at the heart of the campus and the Careers & Employability service that provides students with tailored support to help boost employability.
Named after one of the university's most famous alumni, suffragette Emily Wilding Davison, the building was designed by Associated Architects and built by Osborne Construction.
To house the collection, the library has been equipped with approximately 11,000 linear metres of shelving which has been supplied and installed on the ground, first and second floors by Forster Ecospace.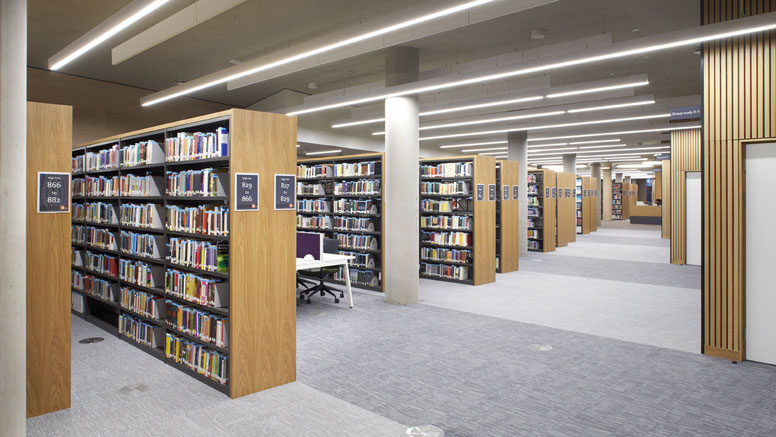 Static shelving stacks feature oak end panels with a matching pelmet above the top shelf and where ground floor static units can be overlooked from a balcony above, these have also been equipped with an oak top panel.
Space saving mobile shelving stacks on the first and second floors feature white glass end panels together with a mechanism which allows each stack to be locked in place to prevent movement when a user is between two stacks.
A PD5454:2012 compliant archive has been equipped with tall mobile shelving to maximise the available storage space. Fitted with perforated end panels to ensure optimum airflow and shelves of various depths, the installation also incorporates AO size plan chests on mobile bases and wall mounted mesh panels for picture storage.