Town House to open at Kingston University
Town House, a new library and learning centre and a gateway to the University, is due to open in early 2020, representing the first phase of the University's vision for the future.
30 Jan 2020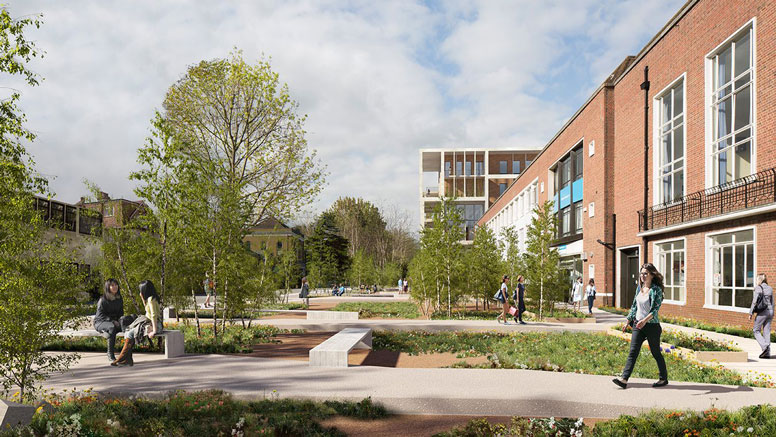 The new building will offer everyone a warm welcome. This includes students, staff and alumni, as well as the local community and visitors from further afield. It will act as the University's front door, providing information and assistance, celebrating learning, showcasing achievements and supporting collaborations with industry and others. It will provide a range of spaces that will facilitate learning as a social process, as well as spaces for quiet study.
The new building will comprise:
a learning resources centre - library and associated resources on several floors, including quiet study space for groups and individuals
flexible technology throughout - to support inventive studying and collaborative group work
a covered courtyard - designed for innovative learning and experimentation, as well as civic engagement and creative enterprise opportunities
specialist learning spaces - providing flexible rehearsal spaces for academic dance courses
space for events
cafes
new public landscaped areas.
Architects: Grafton Architects
Construction: Willmott Dixon Construction