FG completes Havana library project
FG Library & Learning were invited to design a new library within a refurbished space at the International School of Havana, Cuba.
12 Feb 2020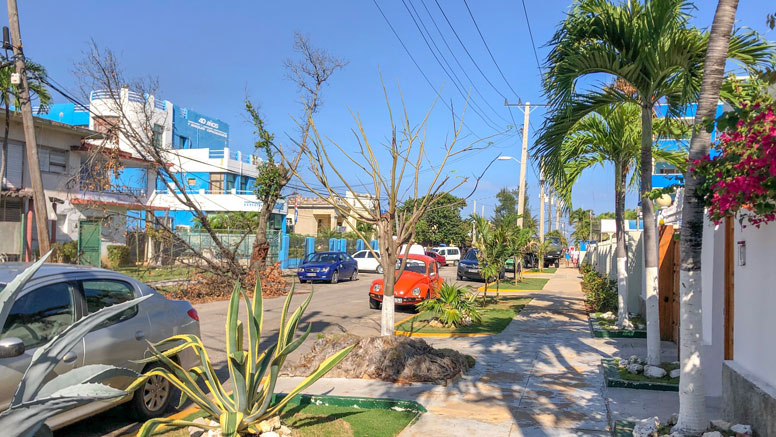 Creating a modern learning space
Founded in 1965, the International School of Havana is an Early Years to Grade 12 co-educational day school, serving the expatriate and diplomatic mission community of Havana. It has over 330 students from more than 55 different countries.
The brief required the space to cater for three distinct areas by age group: 3-6yrs, 7-11yrs and a teenage study and chill out space.
Each area had its own criteria. For the younger years, they needed to be bright and inviting, while offering various spaces for quiet and group reading. The teenage area required study desking for twenty students and soft, comfortable furniture for more relaxed reading.
After multiple video conferences and a finalised layout plan was agreed, a member of the FGLL team went over to Havana to conduct a finishes workshop, discuss the plans for the project and carry out an in-depth site survey.
The company's popular StoryWall® was brought to life with graphics and the bespoke Treehouse was an instant hit with both staff and students. Landscape shelving, Elements display and Bookworm Kinderboxes housed the schools brand new collection of books.
Various areas of soft seating are located around the library along with study tables and seating. Graphics are integrated into the furniture and the vacant wall spaces. Modular study tables within the teenage space offer flexibility with the option to reconfigure the layout when required. The worktops are dry-wipeable enabling a hands on, modern approach to learning.
All products supplied on this project were manufactured in the United Kingdom and expertly packaged and protected prior to shipment to Cuba. Once all goods had arrived at the school, FGLL sent a team of carpet and furniture fitters to install the furniture, completing a fantastic project that h as led to rave reviews from students, staff and parents alike.