Woodlock Hall Library, All Hallows Campus, Dublin City University (DCU)
DCU Library service opened its third library building in January 2022 on the All Hallows Campus in Drumcondra on the Northside of Dublin City.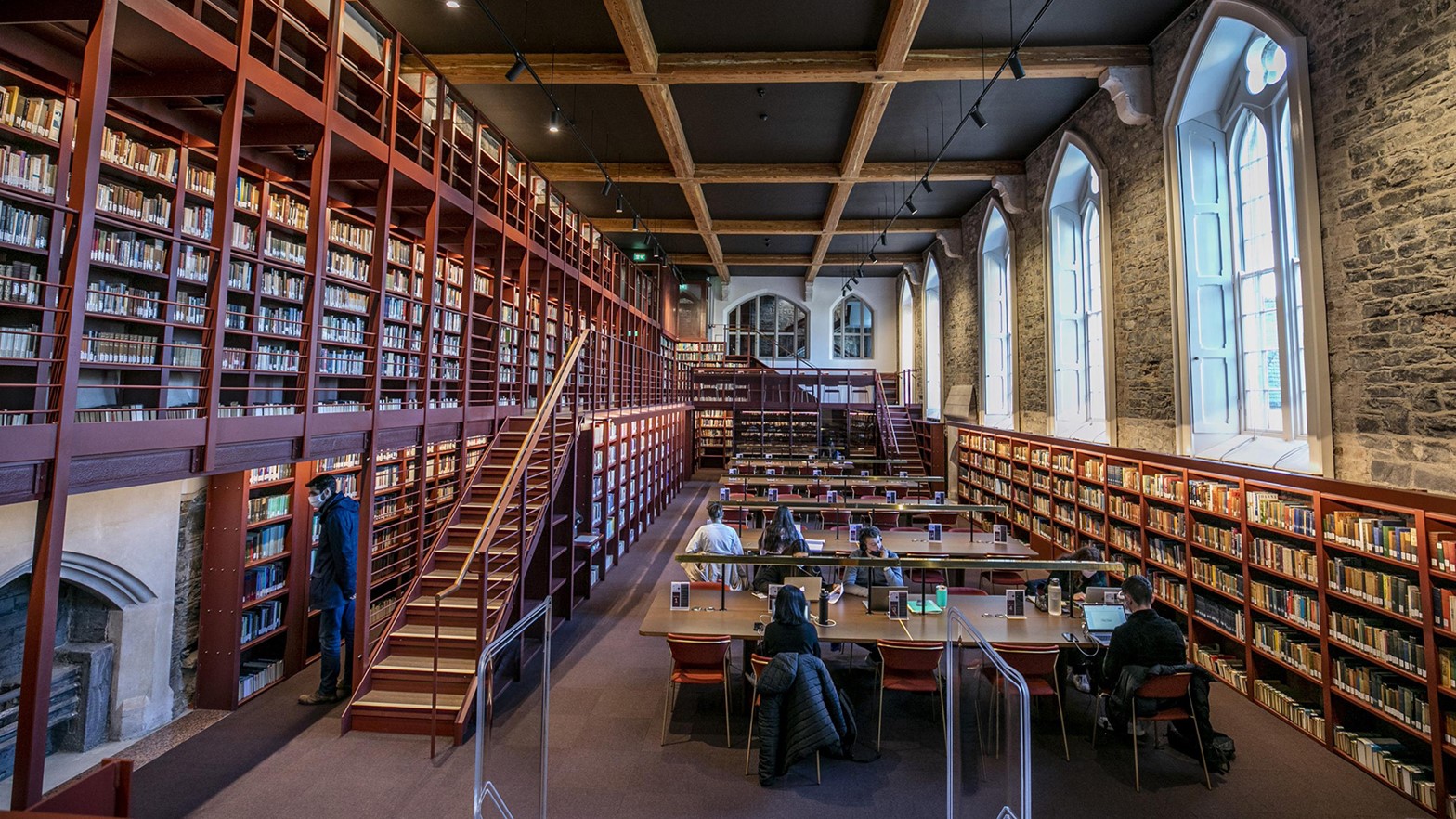 Third Library a Charm
The All Hallows campus has a mix of architectural styles from Georgian to Gothic Revival and now boasts the architectural award-winning Woodlock Hall Library. The library is modest in size, housing 70 seats, but is impressive. All located in one space, the bookshelves rise up over three floors accessed by steel walkways and staircases. The project came into being because the University was keen to create an academic focal point on the All Hallows campus and it made sense that this would, of course, take the form of a library.
Woodlock Hall Library was one of the five winners of the Architectural Association of Ireland Awards in 2022 and was also commended in the Royal Irish Architects Institute Award.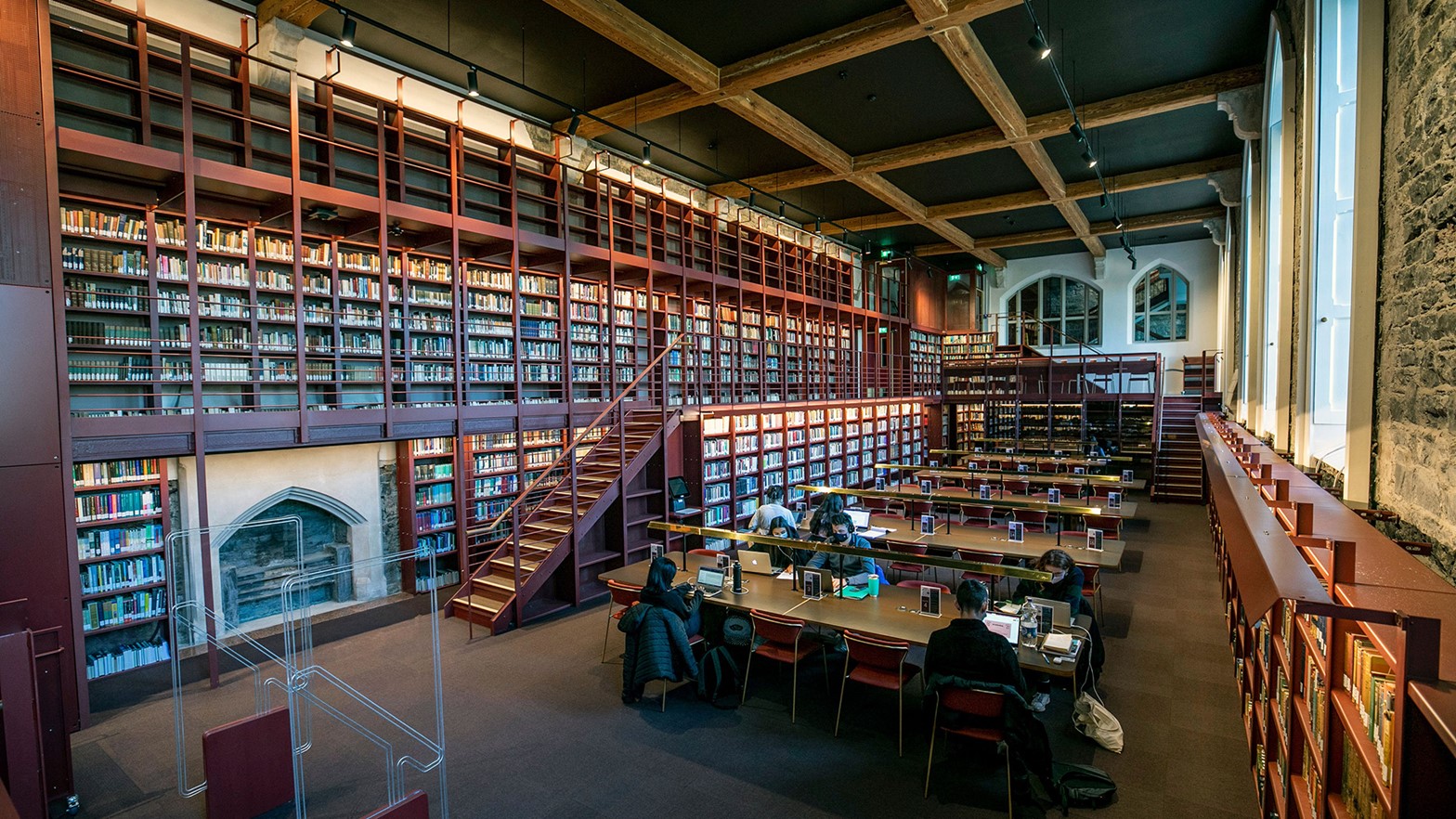 Selected Gems of a Larger Collection
The Jesuit Library collection at Milltown, on the southside of the city of Dublin, was transferred to the care of DCU at the end of 2021. Of the 130,00 items transferred, Woodlock Hall Library houses and showcases 18,000 gems of the fascinating collection.  A dedicated team of DCU library staff spent almost six months selecting the 18,000 volumes and then cataloguing the items. As Victoria Smyth, the HSS Subject Librarian explained at the time - "The books were primarily selected according to the research interest of staff in the Faculty of Humanities and Social Sciences who were based on the All Hallows Campus. Rich in philosophy, religion, social sciences, history and literature".
The choice of architects for this project was Derry-based Mullarky Pederson. Ciaran Mullarky, director of Mullarkey Pedersen said he wanted to draw inspiration from "the rich tradition of libraries in the West ranging from the ancient library at Ephesus" and in designing the library he said that "his team wanted to create a design that was sensitive to the existing Gothic Revival style of Senior House" where it is based.
The existing space needed to be preserved and there were also strict planning and heritage requirements at play. For example, there could be no change to the internal walls or ceiling and the original fireplaces were retained.
The restoration consisted of wainscoting, bringing the timber doors back to their former glory and restoring the beautiful sash windows. It is a quiet space conducive to silent individual study and in sharp contrast to the other two modern 4 storey library buildings.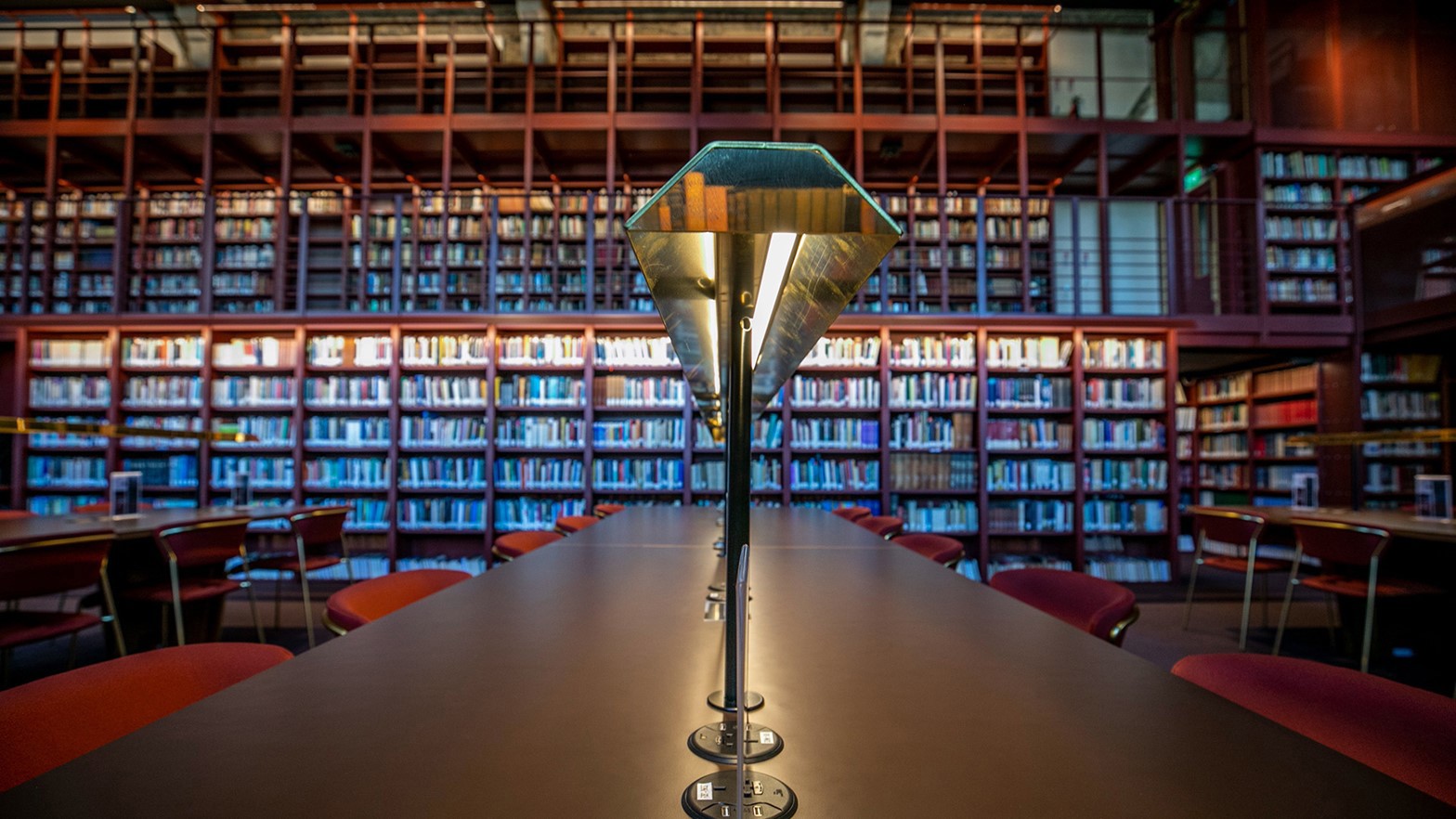 Green Credentials
Woodlock Hall Library is the first passive building in DCU with the installation of sustainable energy solutions, including geothermal heating. The room was first used as a refectory, then a dining hall and finally before it became the library it was used as a lecture space. An example of recycling at its best if it ever existed!